Facilitating Effective Retrospectives with Miro is our new online course for ScrumMasters, coaches, or anyone else who needs to facilitate better retrospectives.
You won't find a trite or empty promise of some magic formula here. This course has been carefully crafted from 35 years of collective experience working with hundreds of teams by expert facilitators and trainers, Richard Lawrence and Peter Green.
We created this course because we see how much and how quickly great retrospectives can help a team grow. And we see how much people struggle to use retrospectives well over the long haul.
In Facilitating Effective Retrospectives with Miro, we share everything Richard and Peter have learned about great retrospectives from years of experience and experimentation. You'll find clear, actionable, and inspiring (yes, inspiring!) content to help you as you build new skills.
You'll also examine what makes retros ineffective and reframe unhelpful patterns and assumptions. See if any of the following sound familiar:
"My team doesn't believe this is the best use of their time."
"Our team is too big to run retros effectively or efficiently."
"Trying to get people to contribute something meaningful is like pulling teeth."
"We talk about improvement all the time anyway."
"We're good enough now that we don't need retros."
We'll take you through how to refine the retro to address these real objections and frustrations, in some cases, shifting your perspective to use them to your benefit.
Your 3 Biggest Outcomes
Facilitating Effective Retrospectives with Miro will allow you to:
Help your team do reflection and experimentation better than 99.9% of teams in the world.
Find the one thing that matters most at every retro and design a good experiment to make it better.
Multiply your team's effectiveness.
What You Get
Facilitating Effective Retrospectives with Miro is for high-performing teams who want to do great retrospectives. For only $497 you get:
25 self-paced modules to help you build new skills and get inspired:

8 modules on the essentials of great facilitation—for retrospectives or for any other meeting
7 modules with techniques and templates for facilitating great virtual retrospectives using collaboration tools like Miro and video conferencing tools like Zoom
10 modules that help you address common retrospective objections and challenges

Plus! You'll have access to 2 modules of bonus content providing additional resources and recommendations based on our collective 35 years of experience facilitating and coaching facilitators.
You'll also receive access to:
Miro board templates to maximize collaboration and participation
Facilitation guides that provide cues for how to effectively use the templates—what to say, and when to say it.
Imagine feeling energized when you leave a retrospective instead of feeling like you wasted time in yet another meeting when you could have been doing something valuable. Facilitating Effective Retrospectives with Miro unlocks the skills you need to approach every retrospective with confidence.
Ratings and Reviews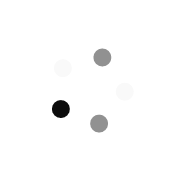 Login
Accessing this course requires a login, please enter your credentials below!